Newsletter 24
Welcome to our power supply newsletter. In this edition we introduce a 24VDC UPS with DC input and single battery operation. Also porgrammable DC lab power supplies rated at 110W. And finally a chassis mount 120W ad/dc power supply.
Snaptec releases new 24V DC UPS unit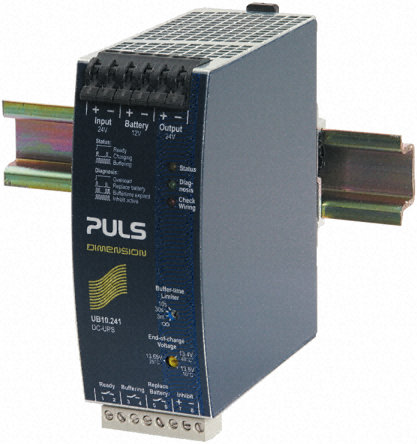 New DC UPS for 24V systems that operates on a single 12V battery
Snaptec releases new programmable dc power supplies

High quality fully programmable dc power supplies at an incredible price. Full computer control using RS232 or USB make this power supply a perfect choice for school labs , automation applications and industrial applications.
Snaptec releases new AC/DC chassis mount programmable power supplies
High quality fully programmable industrial chasiss mount power supplies with power rating from 320W to 1500W
Snaptec Australia specializes in the following product areas:
DC UPS Systems - Battery Chargers - DC Backup Solutions
DC/DC Converters
AC/DC Power Supplies
DC/AC Inverters - Pure Sinewave
Battery Chargers - Multistep
AC/AC Transformers, Line Conditioners, Frequency Converters
AC/AC UPS Systems
Laboratory Power Supplies & DC Electronic Loads
Industrial Batteries
Solar Power Products
Power Supply Accessories
If you can't see images, click here to view this email online
Copyright Snaptec Australia Pty. Ltd.
Unit 29 / 15 Valediction Rd , Kings Park NSW 2148 , Australia
Ph:61-2-9676-2344 Fax:61-2-8569-0659 Email: sales@snaptec.com.au
We are sending you this email in anticipation of being informative and of interest to you. We do not send more than one email per calender month. If you do not wish to receive emails in the future please click here and an email will be created to send back to us.